W'e're Not Just a Fellowship, We're a Family
Welcome to the cyber-presence of the Full Gospel Christian Fellowship (FGCF).
​
On behalf of the Officers and Partners of the FGCF Family, I thank you for stopping by our place on the World Wide Web.
Feel free to access information on the FGCF Family, our events, partnering ministries, as well as special offers. We are always seeking opportunities to corporately edify, educate and affirm members of the Body of Christ. True ministry is desperately in demand. People are looking for something real. There is so much wrong in and around our world; however, the FGCF Family ministers the reality of the LORD JESUS CHRIST. Allow this medium to be an open door for God's best for you.
Again, welcome and Grace and Peace.
BISHOP J. CHARLES CARRINGTON, JR.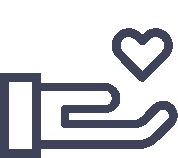 "It is the expressed vision of the Full Gospel Christian Fellowship to be an essential vehicle that equips vessels of God for the work of the ministry. The Full Gospel Christian Fellowship will be a gathering of 5-fold ministry gifts, inclusive of those who are in the sphere of their various ministry influences, to receive instruction, affirmation, edification, and enjoy all the benefits of fellowship. The Full Gospel Christian Fellowship will be a major tool in the hand of God for the purposes of His kingdom."